Green Sapphire Stacking Ring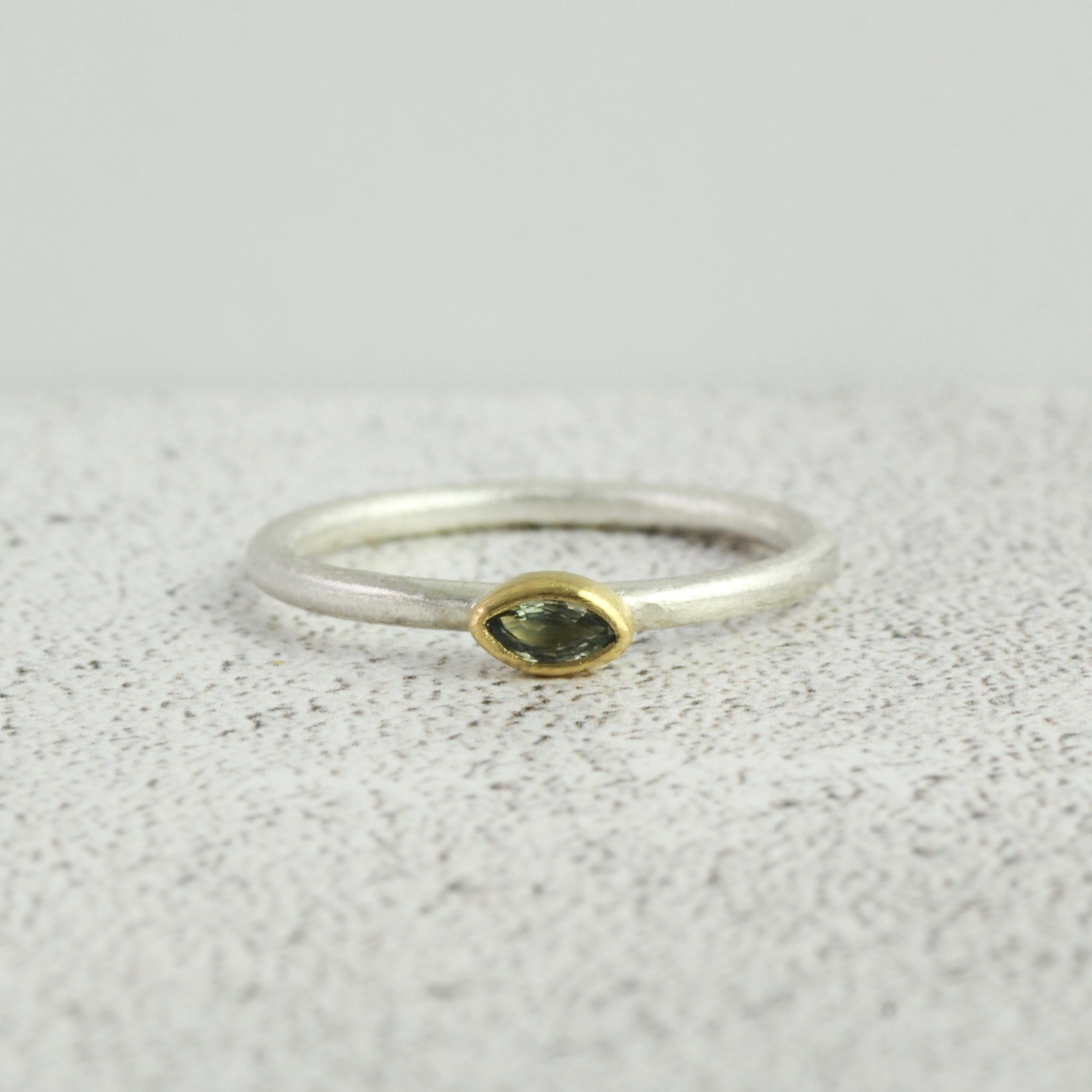 Green Sapphire Stacking Ring
Recycled silver with recycled 18ct gold setting and a beautiful green marquise sapphire. This ring is designed to be worn alone or as a stacking ring. It looks really lovely alongside an graved silver band.
The green sapphire is 5mm x 2.5mm.
These rings are handcrafted by myself in the studio and can be made to any size specifications. Due to the nature of how I work, every piece is created individually therefore no two are exactly the same.
Please allow 2-3 weeks for it to be made.